Social media has made it easy to share those important moments in our lives, especially photos and milestones. It's hard for some people to imagine life before social media and how we were able to share those special moments with our friends and family. But it wasn't that long ago when we had to use other methods like email. I think back on one exciting time in my life when I attended a music awards show in Los Angeles. After the show was over, my sister and I hopped in a limo and headed over to the afterparty that was in a hotel near Hollywood Boulevard. The party was amazing. There were celebrities at every turn. We were snapping pictures with our digital camera because we didn't own a smartphone. No posts to Instagram or SnapChat. No "going live" on Facebook. The whole experience seems like a lifetime ago!
When I arrived back home from the trip, I desperately wanted to share all my photos with my friends. So how would I do that? Even as the digital media manager at a newsroom, Facebook was still very new to me. So what method did I choose? Email of course! I created one email and attached all my photos and included the addresses of all my friends. As they started to receive the message, I would get replies stating mostly how it looked like we had a great time. (Because we did!) That's how my friends and I communicated about those special moments in our lives. But how annoying must that have been?! I wouldn't be able to tolerate a mass email now.
I know It's hard to believe that Facebook has not always been a dominant traffic driver but people really did use email to share items you now see everyday on social media. Confession: A few of those same photos from the awards show and afterparty became one of the first photo galleries I ever shared on Facebook. I just put them there for fun because I had already emailed them to my friends. I actually didn't know much about the platform. I had no idea how it would change communication methods in such a relatively short amount of time.
When I returned to work after that fabulous trip, I was anxious to share my pictures on a site we had at our company called Spotted. The site, hosted by our newspaper, allowed people in the community to upload galleries of their photos for everyone to see. Members of my digital team also took photos of community events and uploaded them there. It was our own photo sharing site and back in its day, it was very popular. But then came Facebook and later Instagram and those two platforms alone crushed their local competition.
Over the years, Facebook has grown into the go-to platform for sharing. And when a post goes viral… oh my! As users, we have to check it out to see what all the buzz is about. These posts vary from videos, motivational quotes, photos, or other posts such as news stories. If it's what people are talking about, then we have to see for ourselves. Social media has the power to make things happen! Just ask Mister Splashy Pants.
In a TedTalk, Alexis Ohanian of Reddit described how a campaign to name a humpback whale turned into something much bigger. The whale, known now as "Mister Splashy Pants", became an Internet sensation, complete with merchandise. But the point Ohanian was trying to make is that you too can make a splash online. He made four great points about social media:
The Internet levels the playing field
It costs nothing to get content online
Be genuine
Lose control and don't take yourself so seriously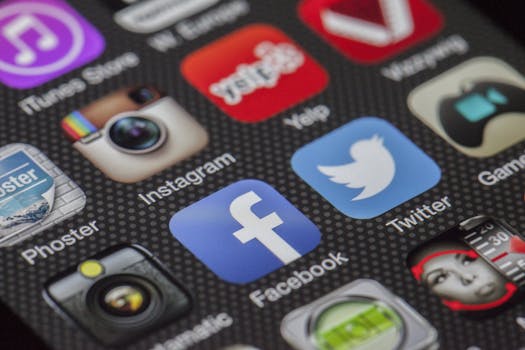 Traditional news media can't afford to lose control on social media. Viewers and readers look to these organizations for truth and stability. And when a big story breaks, oftentimes they'll take to social media with the news first. Facebook is one place where we can count on news media and our friends to show us what's important. Traffic to the media's website used to spike when stories were posted on social media. I've witnessed it myself. There was pure joy on the face of this digital media manager when I posted a story on our organization's Facebook page and traffic spiked. We used a program called ChartBeat. It monitored our traffic in real-time. Instantly, we were able to see the stories that our readers were most interested in.
Buzzfeed, a digital news and information source, used to rely on Facebook to get traffic to their site. But as Edmund Lee, a reporter with the New York Times, put it, "Facebook's changes to its News Feed in recent years increased the visibility of posts from your aunts and uncles while playing down articles from professional publishers." That's been the case not only for news websites, but we're seeing that with posts on Facebook business pages. I provide consultations to small business owners looking to expand their Facebook reach. They are proud of themselves that they have established a presence on Facebook. And I think it's great too. But the disappointment comes when they see that no one is commenting or liking their posts. There's practically no engagement. And I have to explain that it's not necessarily their fault. Facebook just doesn't put a priority on posts from business pages. It would much rather you pay to "boost" your posts in order to get it in front of more eyeballs. Afterall, Facebook is a business.
The bottom-line is that while social media is awesome and great for free exposure, we cannot count on it to drive traffic back to our businesses and organizations. As social media continues to evolve and business models change, we can expect that exposure to decline even further. Businesses have to be sustained. That includes social media platforms and the mom and pop shops on the corner. Meanwhile, social media users have to take everything that it offers (which is plenty) and use it to their advantage.